About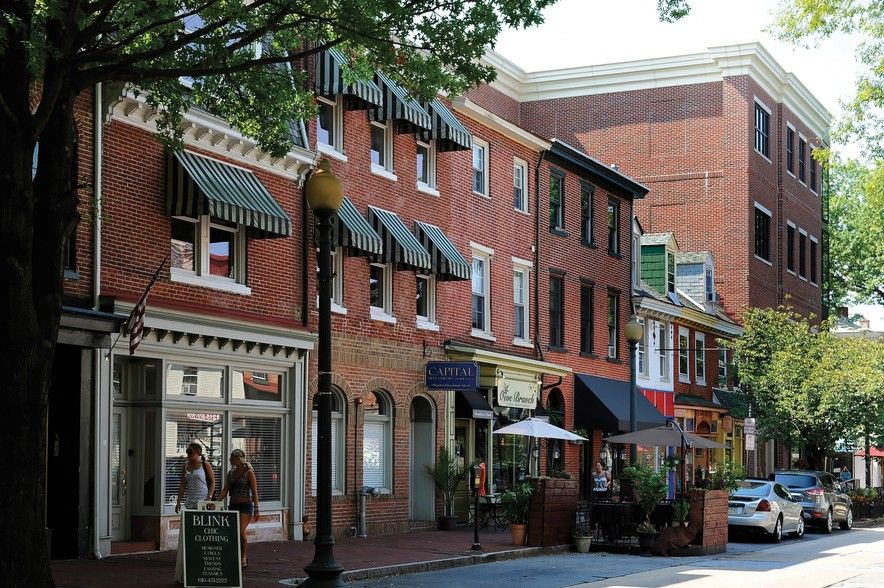 … WCAHA and its state organization, PROA, have been working hard on behalf of its members. Following are examples of the issues we have tackled over the years. Through the influence of our membership, we have been able to play a major role in these legislative items benefiting all residential property owners. It is important that, as business owners, we keep abreast of all government issues that may affect us locally and statewide. We alert our members to these issues through emails and newsletters.
SHO (Student Housing Ordinance)
Wage Attachments for property damage
West Chester Borough's Fair Rental Ordinance
Eviction Process
Landlord-Tenant Form
New Trash Regulations
Borough Inspection Fees
Height Issues
Recycle Education
Boro Information Form for Students
Sprinklers and Fire Extinguishers
Lease Tax
Abandoned Property
Bed Bug Legislation
West Chester Borough Budget (to control and reduce expenses per ad hoc committee recommendations)
Town Center elimination of student housing
Finances in relation to the law suit filed by Pfiser and its impact to tax payers via sewer rates. (We foresee sewer rates to escalate by 25%! Currently sewer rates are scheduled to be raised by 9% in October, 2012 and likely another 9% by the New Year.)
The Borough's "point system" where landlords are being held responsible for tenants' behavior
Both locally and statewide (via PROA) we keep a keen eye on any legislation that affects our property owners' business.
Grant E. Nelson, III
President and Co-Founder of WCAHA
has been involved in West Chester Borough most of his life. For the past 35 years, he has managed owned real estate in several local condominiums and apartments. He handles accounting and financial affairs as well as meeting the daily needs of renters, students and members of the West Chester community. Grant is a member of The Knights of Columbus, The West Chester Rotary Club, a member of The Institute of Management Accountants, and Chairperson of The Pennsylvania Residential Owner's Association (PROA).
Hank Hiddleson
Treasurer
Henry J. Hiddleson, Director of WCAHA, has lived in the West Chester area most of his life. He has owned real estate in several local condominiums and apartments since 1982. He handles property maintenance issues for his rental properties through HNR Property Services. Hank is a member of Masonic Lodge of Downingtown, graduate of Goldey Beacom College (management and accounting), and a member of The Pennsylvania Residential Owner's Association (PROA)
Pete Seelaus
Vice President Education
Pete specializes in advising business owners and their families on insurance and financial services matters and has done so for more than 20 years. He has an extensive background in the complicated world of corporate benefits and retirements plans. His experience encompasses all aspects of employee benefits including plan analysis, plan design, and implementation. Pete has developed a particular expertise in the 401(k) and Qualified Retirement Plan arena and is a member of the 401(K) Coach network of advisors. His practice specializes in providing the most prudent solutions and then servicing those retirement and employee benefit plans, ultimately building lasting relationships between business owners and their employees. Pete grew up in Delaware County as a member of a large family.
Justin Gall
Member Retention
Justin Gall is the Founder and CEO of PGM Real Estate, a full-service investment real estate brokerage and property management company located in West Chester, PA. PGM manages over 500 rental units throughout Chester County and surrounding areas. Justin's focus is helping clients build long-term wealth through real estate acquisitions, value-add improvements, efficient property management, and refinancing strategies. PGM has built their 15-year business primarily through referrals and repeat business. Their unique investment model is built on integrity, accountability, and scalability. Prior to real estate, Justin was a full-time accountant and consultant. His years of accounting experience combined with his entrepreneurial spirit and drive, has made Justin one of the most respected Investment Realtors and Property Managers in Chester County. In his free time, Justin enjoys traveling with his wife Katie. He is an avid football fan and likes to host social events, play golf, and work with several non-profits to help serve the community.